Our Services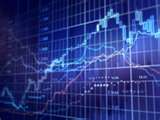 Professional Money Management

I provide investment management services as part of my NJ financial planner services which includes an assessment of your risk tolerance through in depth planning and the completion of a detailed risk profile worksheet. I will assist you in designing a portfolio that matches your objectives using strategic asset allocation utilizing techniques of the modern portfolio theory which previously won a nobel prize in economics. I will monitor and re-balance your portfolio so that your investments pursue your planned objectives.
Retirement Planning

Helping you address your future needs for retirement income.  Planning related to your retirement cash flow, risk assessment, asset allocations, pension plans, 401-k rollovers, annuities and possible solutions to consider.
Life Insurance Strategies
Reviewing your needs for life insurance. Planning related to the appropriate types of policies that will meet your needs. We can assist you with either permanent or term life insurance products.  Review of existing policies you already have, looking for ways to maximize your benefits and/or to reduce costs whenever possible.
Education Planning - Tax Qualified 529 Plans
Planning related to college costs for children, grandchildren, or other relatives. Reviewing the most efficient ways to cover these costs.  Selecting the appropriate investment vehicles to match your needs and objectives.
Long Term Care Planning
Planning related to proper methods in handling the high costs of elder care and helping your preserve your assets.  Addressing your need for long term care insurance and assistance in selecting the appropriate coverage. 
Estate & Income Tax Planning
We have extensive experience in helping high net worth clients formulate a plan related to their estate and Income tax obligations.  We can assist you in minimizing your tax burden through proper planning.  We can also assist you in formulating a estate plan that considers the issues that are important to you and meets your objectives in the most efficient manner.